1.) Avicii and Otto Knows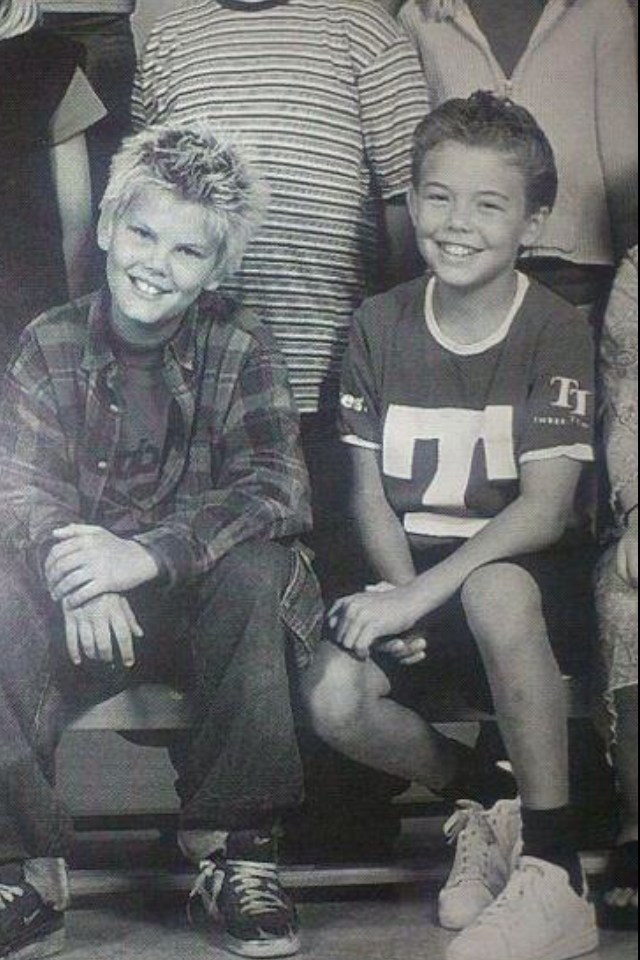 Avicii probably couldn't be more recognizable, or look more like a teacher's worst enemy. Meanwhile, Otto Knows puts on his best Eddie Hascal impression to Bergling's side.
2.) Porter Robinson
Porter Robinson is clearly from the Myspace era.
3.) Deadmau5
Parachute pants and a Pikachu backpack, makes it easy to understand why Deadmau5 can be such an angry person.
4.) Laidback Luke
Laidback Luke back in 1997. He seems to be enjoying himself more than the guy next to him.
5.) Chromeo & A-Trak
This picture needs no justification. An absolute gem.
6.) David Guetta
It turns out Guetta was a bro back in the day. Cutoff, vinyl and all.
7.) Skrillex
Too easy.
8.) Calvin Harris
Not only has Calvin Harris found love since being discovered by Tommie Sunshine back in 2006, but it appears he's found style as well.
9.) Bassnectar
We have a feeling that even if Lorin wasn't selling more tickets than any other artist on the planet, he'd still be doing the same thing.
10.) Armin Van Buuren
We're all thanking Armin's parents for getting him started this early.
11.) Daft Punk
In light of all the recent Daft Punk news, I felt it was only proper to add in these two superstars. No, they didn't create electronic dance music but the duo have managed to stay more relevant than anyone who "did".
12.) Sebastian Ingrosso
Little Ingrosso playing the air cello. Swedish House Mafia never sounded so good.
13.) Nervo
No mistaking these blue eyed blonde hair twins. The Nervo sisters have transformed into majestic eye candy who just happen to make damn good music too.
14.) Krewella
This is Yasmine and Jahan when they were still considered innocent.